Bankruptcy is not only a means of ending years of financial hardship, it can also be a chance to start over and begin building long-term wealth and financial security. The primary purpose for filing bankruptcy is to receive a discharge of debts. A Denver Bankruptcy attorney can provide clear and knowledgeable support through every step of this process.
Chapter 7
The Bankruptcy code was amended in 2005, effectively making it more difficult and complex to file a Chapter 7 bankruptcy. A debtor does not simply get to choose to file for a Chapter 7 bankruptcy, but rather must be deemed eligible to do so.
When you file a Chapter 7 bankruptcy in Denver, the court will appoint a Bankruptcy Trustee to your case. Essentially, the Trustee represents your creditors and determines whether or not you have any non-exempt assets in the bankruptcy estate worth liquidating. Often, Chapter 7 filers do not lose any assets because they are either exempt or are judged by the trustee to have no real liquidation value.
Once your attorney has prepared your case, a filing date will be chosen. Twenty to forty days after your case is filed in U.S. Bankruptcy Court, you will appear in front of your creditors and trustee. Your assets will be gathered and, depending on their value, the trustee will distribute the funds to creditor in accordance with the Bankruptcy Code. You will receive a discharge about 75-90 days after your hearing date with the trustee.
Chapter 13
Chapter 13 Bankruptcy in Colorado is essentially a repayment plan supervised by the United States Bankruptcy Court. When you file a Chapter 13 Bankruptcy, you make payments to a Colorado Chapter 13 Trustee and they, for a fee, make payments to your creditors. Typically, these payments do not pay the creditors in full, saving you a great deal of money.
Once your attorney has filed your case, you will be assigned a case number and hearing date. Once any objections to your proposed payment plan have been resolved, your plan will be confirmed, and most of your debts will be discharged at the end of your payment plan.
Filing for Bankruptcy
There are a myriad of reasons why someone would file for bankruptcy; wage garnishment, divorce, loss of income, credit card payments, medical bills, etc., and each situation requires a unique strategy. A qualified Denver Bankruptcy attorney will help guide you through this important decision.
Parker Bankruptcy Attorneys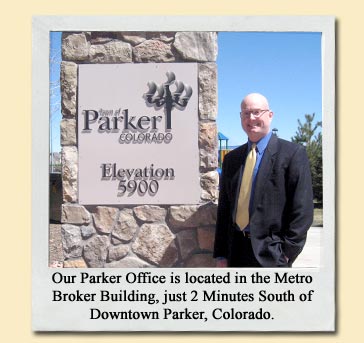 If you are facing a complicated bankruptcy issue, contact The Daniel Law Firm. We take great pride in serving clients in Parker and all over Colorado. We have successfully represented individuals and their families through difficult bankruptcy issues. We are also available for small businesses and companies in Parker who wish to remain in business. Our Parker bankruptcy attorneys understand that this is an emotionally difficult time for many families and small businesses. As such, we strive to help you find the financial solution that protects your credit and your assets. Call us today at (303) 951-0233.
Google+